Dry Tortugas, Florida is a remote collection of small islands located approximately 70 miles west of Key West. Dry Tortugas is so far from mainland that it is only accessible by seaplane or boat. It is 99% sea water, so why is the name "dry" in the title of this aquatic locale? Sailors labeled this small island chain "dry", because there were no viable sources of fresh water to sustain potential inhabitants. Despite the lack of drinkable water, Dry Tortugas swiftly gained popularity due to its potential commercial and strategic importance after it was discovered by a Spanish explorer in 1513.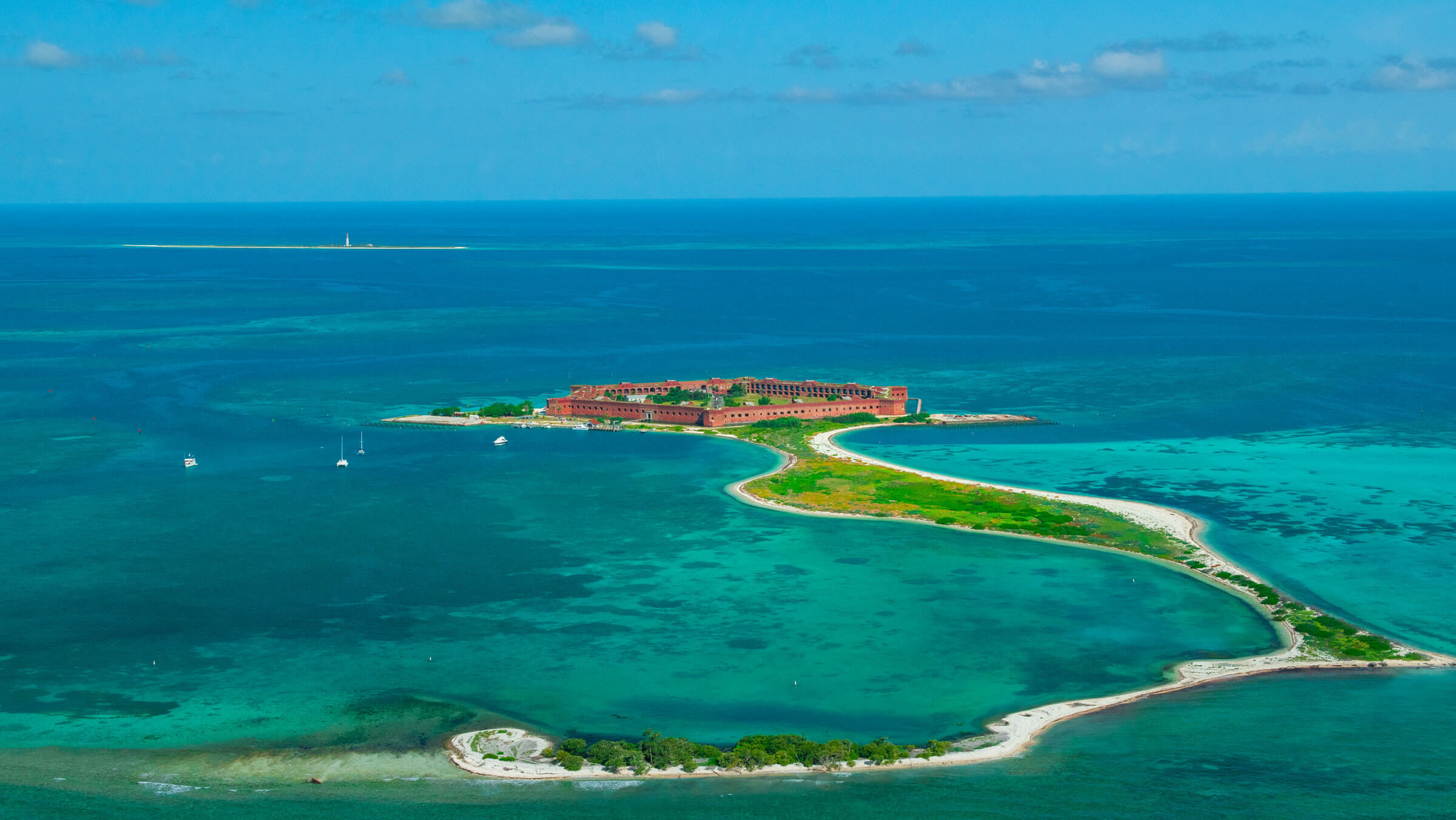 Dry Tortugas is celebrated for its diverse marine ecosystem and remarkable coral reefs. Intricate, colorful coral reefs delight the thousands of modern-day snorkelers, who flock to Dry Tortugas every year. In previous centuries, coral reefs were a serious hazard to incoming ships. Many sailors underestimated the true treachery of the region's deceptively shallow waters. Countless ships sank off the coast of the islands of Dry Tortugas. To this day, the seafloor surrounding the seven major islands of Dry Tortugas is littered with the remains of ill-fated sunken ships. Historians speculate that some of the submerged ships date back to the 1600s. Some ambitious divers believe that there may even be some valuable hidden treasure nestled in the debris.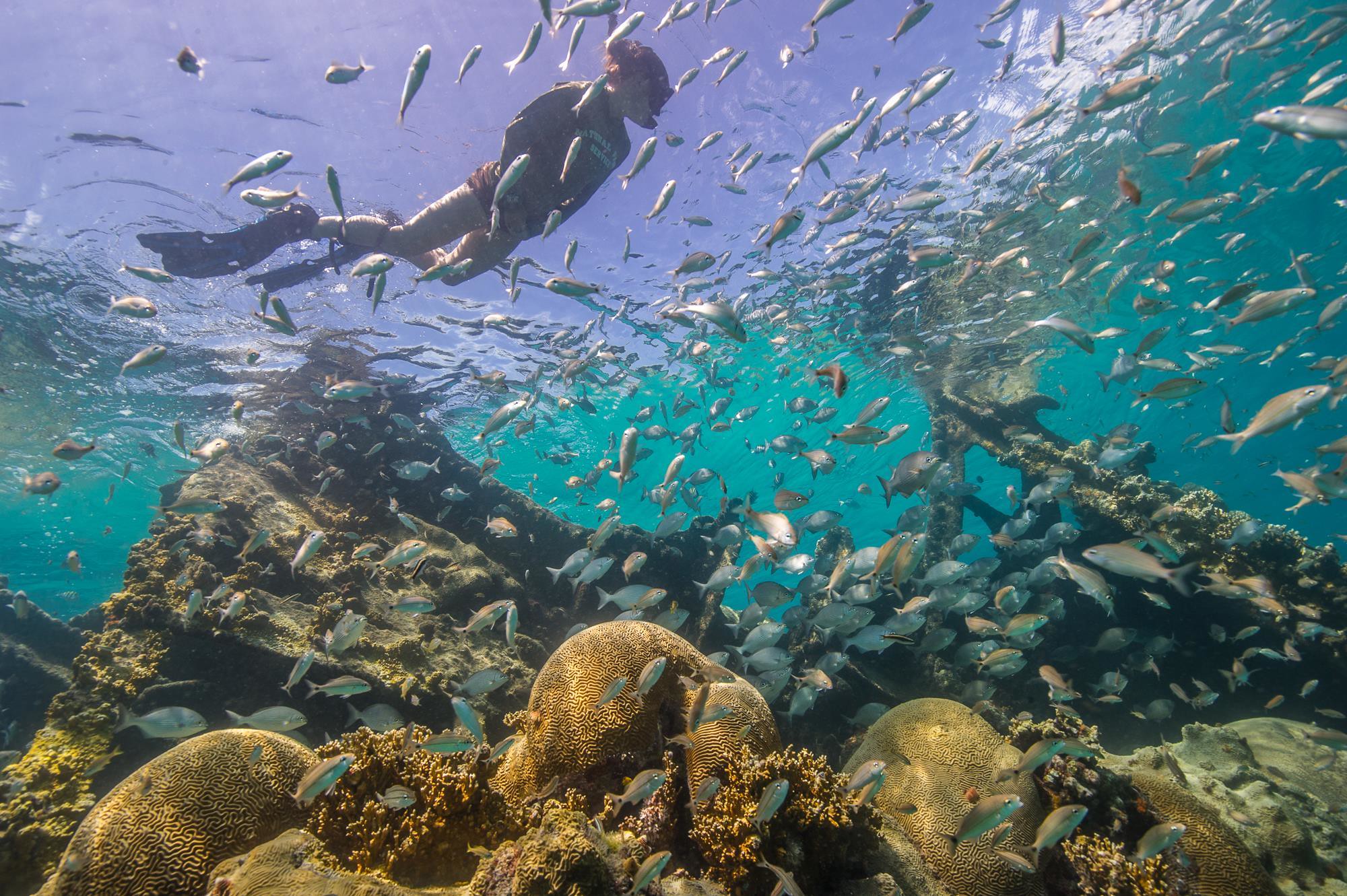 An abandoned stone military fortress called Fort Jefferson which once served as a Civil War prison is one of the most compelling attractions in all of Dry Tortugas. In 1824, U.S. Navy Commodore David Porter was woefully unimpressed by the puny islands of Dry Tortugas. Porter was scouting for a location to house a military outpost that could curb piracy and other bothersome maritime disturbances. Porter stated that the small islands of Dry Tortugas were not sturdy enough to house an imposing military structure. Furthermore, Porter complained about the lack of fresh water. In 1829, a second military official surveyed Dry Tortugas and disagreed with Porter's dismal assessment. Construction of Fort Jefferson began in 1847. By 1864, Fort Jefferson housed 882 Civil War prisoners who were convicted of crimes such as desertion and mutinous acts. 8 prisoners are said to have braved the open sea and escaped.
One of Fort Jefferson's most infamous prisoners was Dr. Samuel Mudd. He was imprisoned for conspiring with John Wilkes Booth to assassinate President Abraham Lincoln. Dr. Mudd tended to John Wilkes Booth's broken leg in the aftermath of the Lincoln assassination. Dr. Mudd unsuccessfully attempted to escape from Fort Jefferson in 1865 by sneaking onto a transport boat. Dr. Mudd's escape attempt landed him in the draconian basement of Fort Jefferson, where he temporarily had to wear leg shackles. An 1867 outbreak of a highly contagious disease with a frightfully high mortality rate called yellow fever killed countless inmates and several vital staff members, including Fort Jefferson's only doctor. Dr. Mudd volunteered to work in Fort Jefferson's infirmary, and tend to any yellow fever patient who may require assistance. Dr. Mudd's valiant efforts during Fort Jefferson's yellow fever outbreak led to an 1869 release from prison, and a presidential pardon from Andrew Johnson.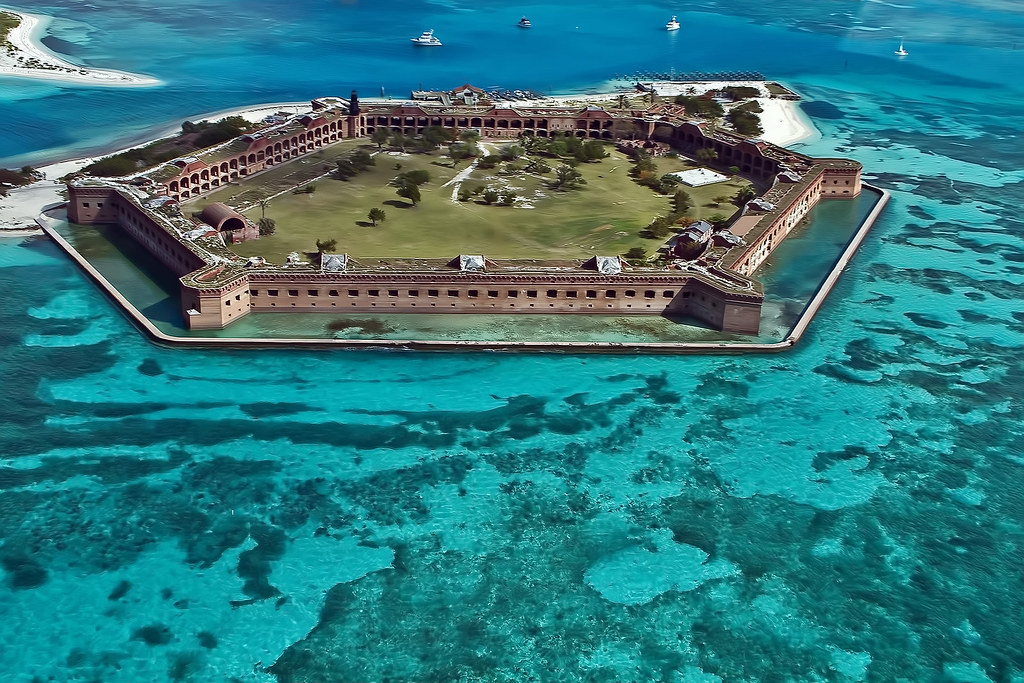 After being abandoned by the military, President Franklin D. Roosevelt registered Fort Jefferson as a National Monument in 1935. Despite Fort Jefferson, Dry Tortugas still feels largely isolated and unspoiled by 21st century civilization. Dry Tortugas may appear to be a dreamy tropical locale that is perpetually bathed in sunshine, but it is also a remote island chain that has housed a sizable number of forlorn Civil War inmates and heartbroken sailors, who have spent their days mourning their sunken ships. Dry Tortugas is not for the faint of heart.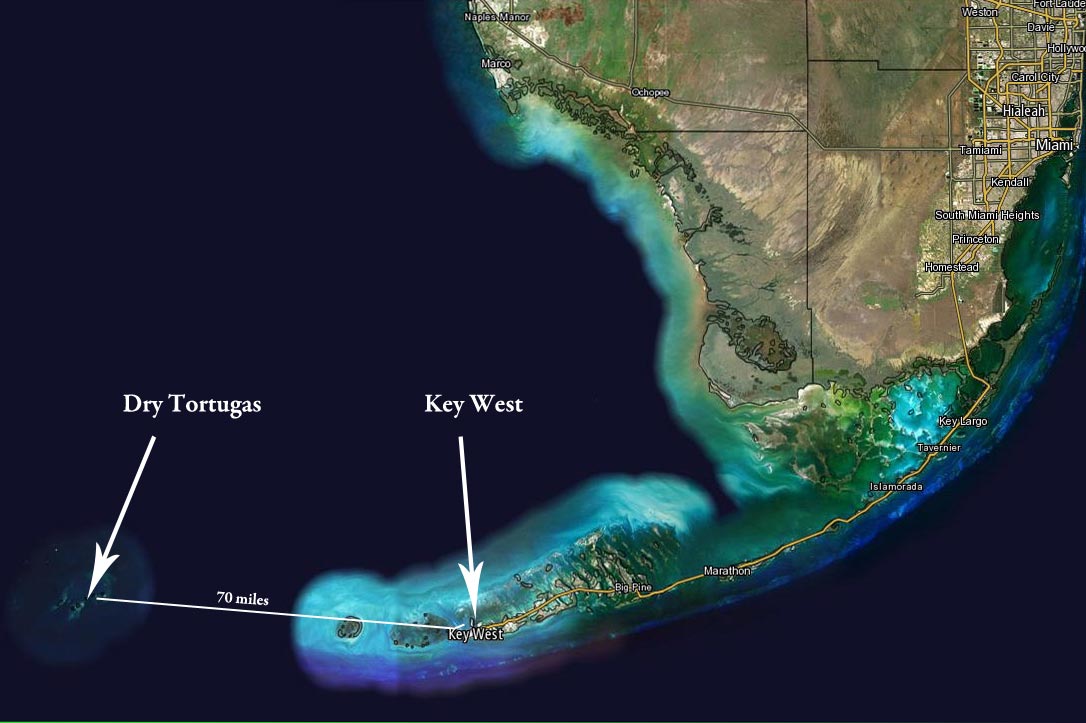 Today, the seven major islands of Dry Tortugas compose a National Park that is visited by over 68,000 people a year. Visitors can view lobsters, sea turtles, and colorful fish as they gaze into the vast sea that surrounds Fort Jefferson's stone walkways. Dry Tortugas is home to over 300 species of birds and is a hotspot for dedicated bird watchers. The remote islands of Dry Tortugas, which are closer to Cuba than the contiguous United States, offer primitive campsites, kayaking, and deep sea fishing.