Located at the Lookout Mountain Caverns of Chattanooga, Tennessee, the Ruby Falls is a unique underground waterfall that has been trickling for centuries.
Lookout Mountain Caves have been used, as places of shelter during the Civil War and beyond. However, the caverns were sealed, because of a railroad constructions that would bypass these caves. Thanks to an amateur spelunker Leo Lambert, the caverns were reopened to the public, as he tunnelled through the mountainside. Lambert named the ephemeral looking falls after his wife Ruby and began advertising the attraction to nearby towns.
Ruby Falls is now fitted with electronic lights, to showcase the beautiful multi-colored hues for the public to enjoy. Like any other cave, the Lookout Mountain Caves are made of stalactites and stalagmites of various lengths, shapes and sizes.
The falls that trickle down below are breathtaking, as rays of light showcase how the water cascades from above, making it look like it's straight out of sci-fi fantasy flick.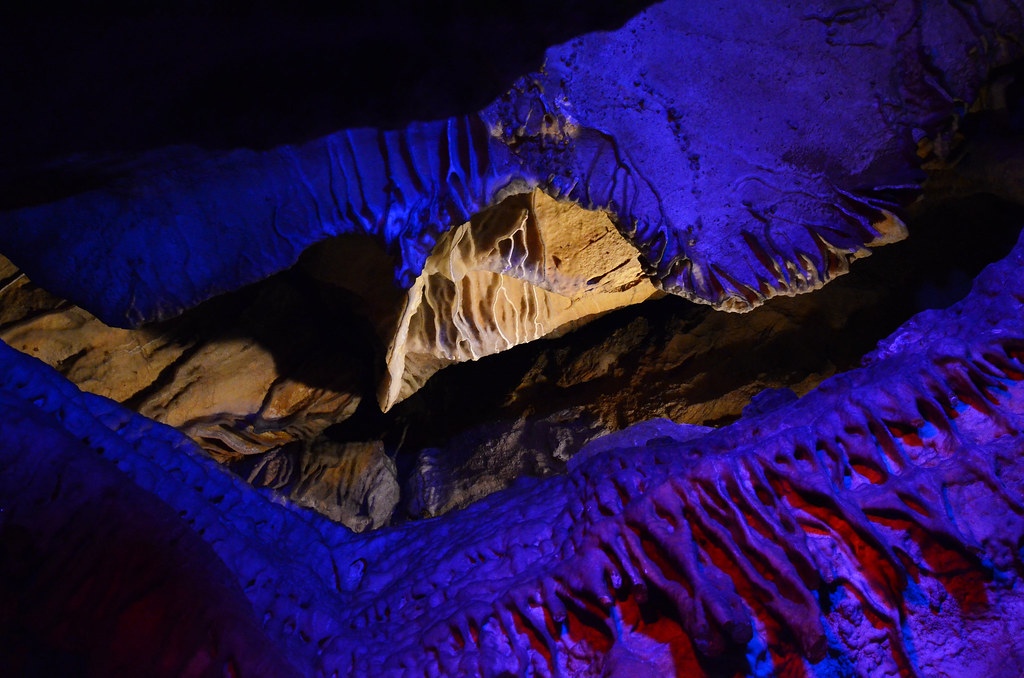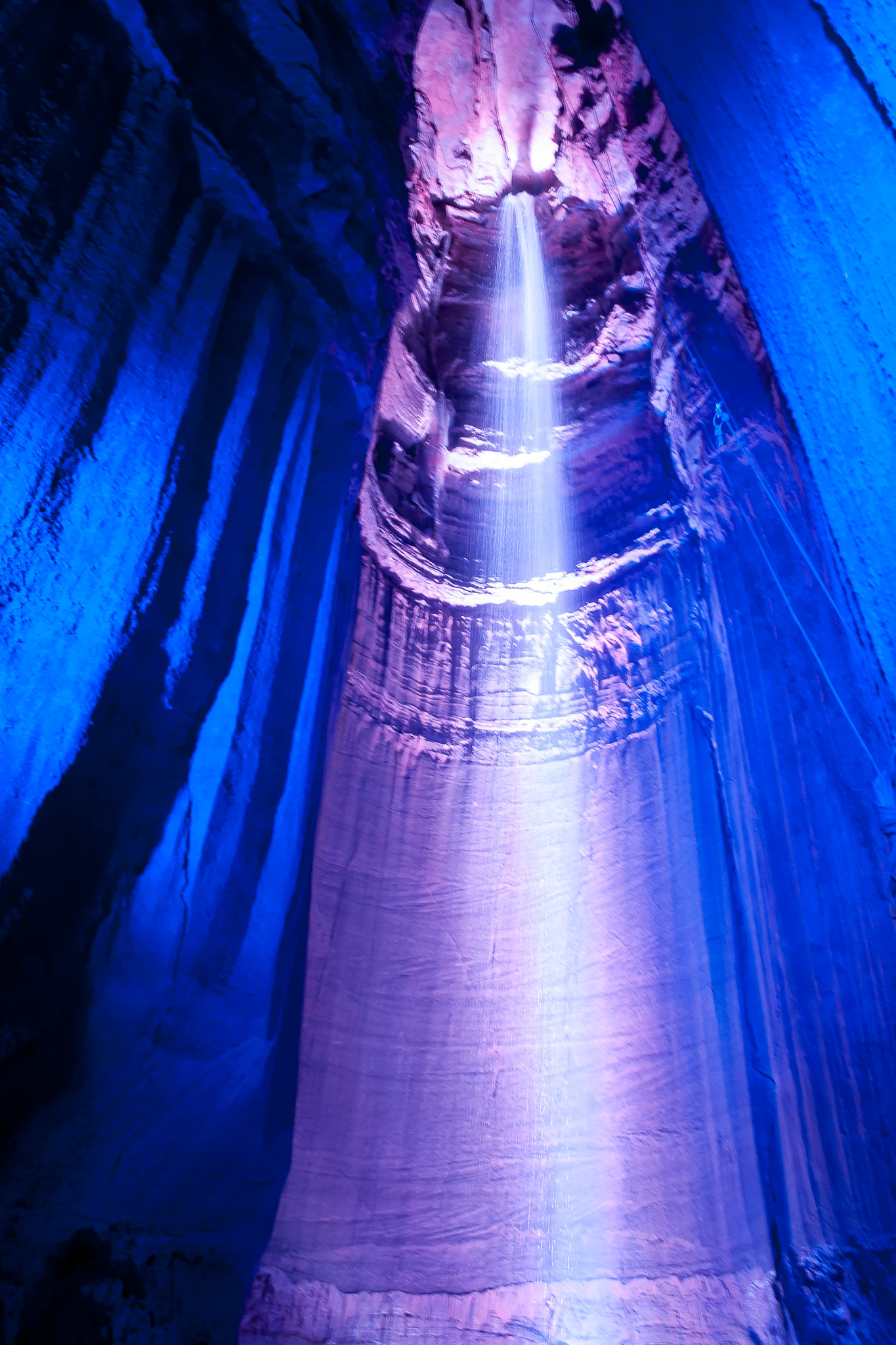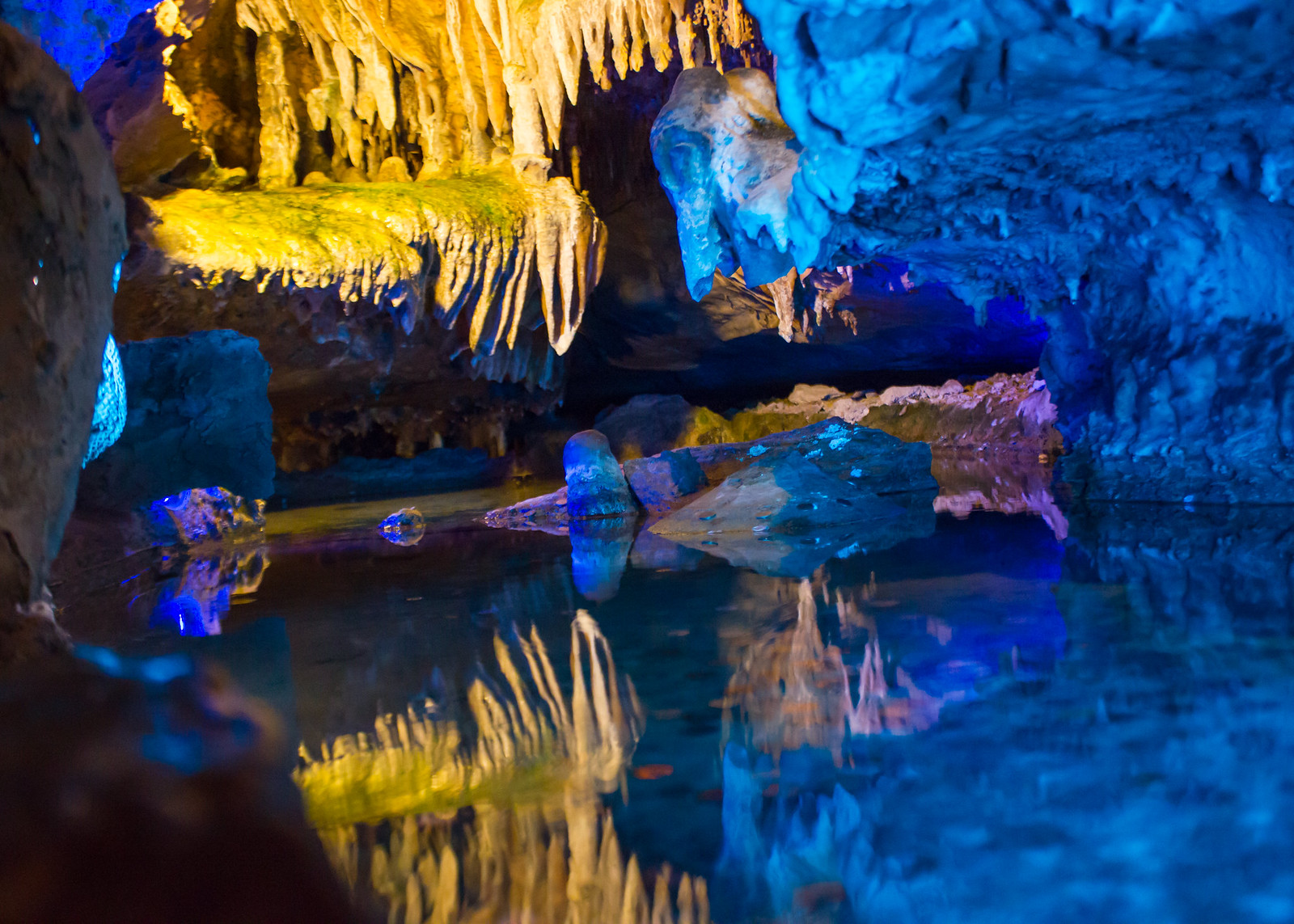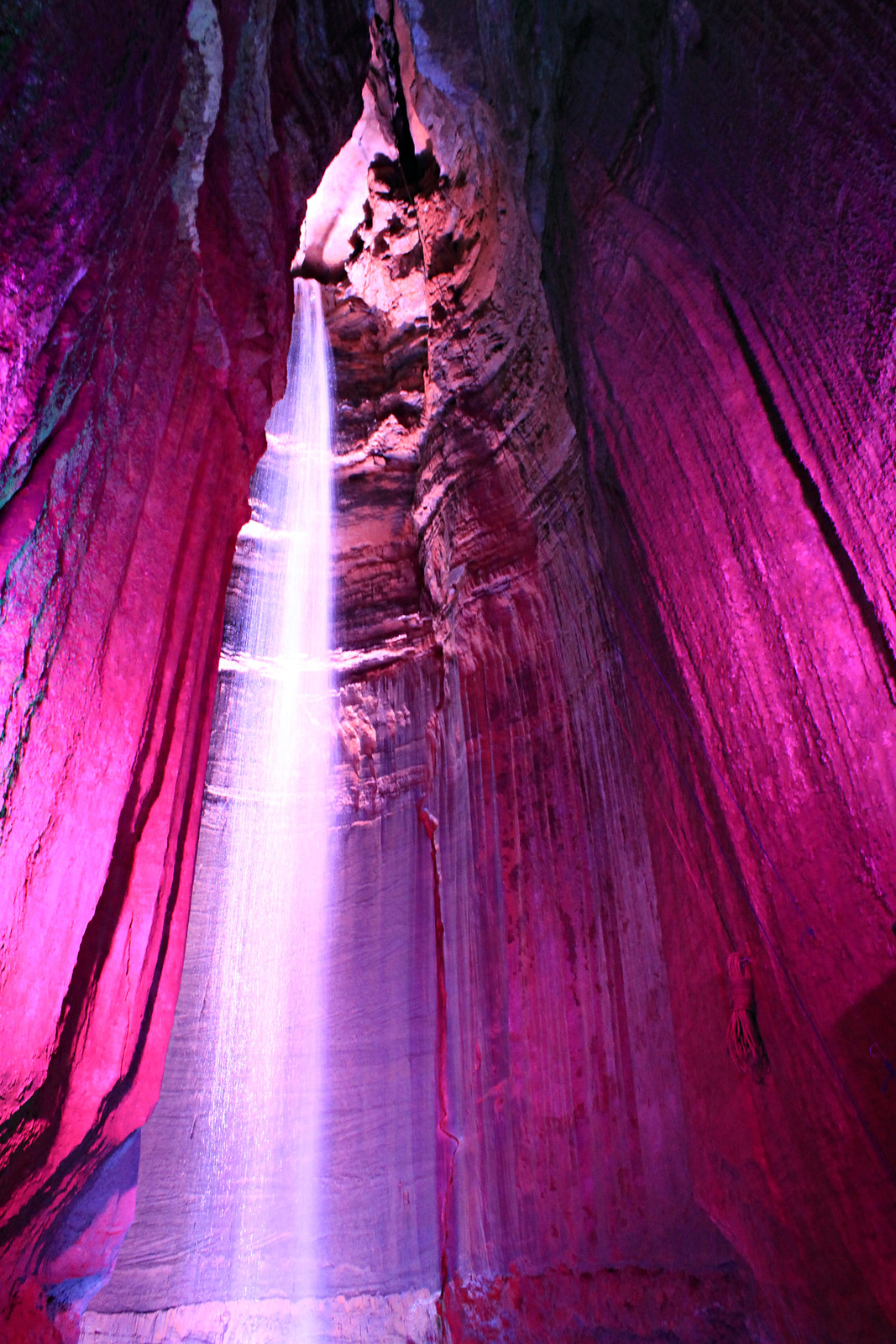 For those, who are planning a trip to see the falls, certain precautions need to be taken. The path to the falls is very narrow and uneven, so families with children and toddlers are advised not to bring strollers to the site. There is only one way in and one way out and there are areas with low ceilings. So, its best to be cautious and wear appropriate footwear when visiting the site.
Address:
1720 Scenic Hwy
Chattanooga, Tennessee
United States
Website